Meet Ramakrishnan Balakrishnan, Director, Cyber Security Analytics at BNY Mellon
Ramakrishnan Balakrishnan (MSIS'03) (a.k.a. Ramki) is originally from Chennai, India. In his current role Ramki leads a team of Cybersecurity engineers to analyze 10s of terabytes of data on a daily basis.
Ramki completed his B.E in Electronics & Communication Engg, and worked as a software engineer in Chennai, Gaithersburg (MD) and San Jose (CA) before moving to Pittsburgh. After graduating with an MSIS degree from DINS, he joined BNY Mellon in 2003 as part of the IT Leadership Development Program. 
He is now in his 18th year at BNY Mellon where Ramki has excelled in building best in class technology solutions and teams. During these years, Ramki has moved through various technology teams contributing significantly to each area. He is passionate about taking emerging technologies mainstream and establishing them as enterprise standards. He has deep expertise in enterprise architecture, application development, and business intelligence & analytics. And at BNY Mellon, he leads operational intelligence and cybersecurity analytics.
He spends his free time with his family, loves to read, follow cricket, and watch Steelers games. 
---
Meet Leona Mitchell, MSIS and Professor of Practice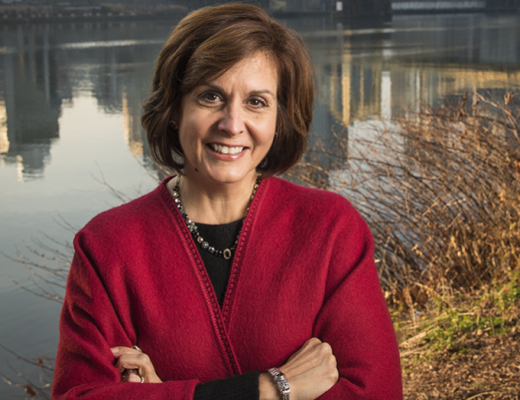 A graduate of the School's MSIS program, Mitchell began her career at IBM in Pittsburgh as a Systems Engineer. During her tenure there, she held various executive leadership roles in sales, marketing, consulting, channel management and business transformation. Leona culminated her career at IBM as Vice President, ITS Global Sales.
In 2015, she joined the faculty of the Department of Informatics and Networked Systems, where she has built a portfolio of courses around information systems analysis and project management. She has created learning opportunities that give students more insight into the information technology industry as well as a better understanding of the information professional's role in business. Her courses are an interesting blend of theory and hands-on, team-based projects. Her most recent challenge has been launching the Professional Institute, targeted to working professionals who want to quickly build cybersecurity and cyber management skills.
Mitchell received the 2013 Distinguished Alumni Award from the University of Pittsburgh School of Information Sciences in recognition of her professional and personal achievements in the field of information technology. In 2014, she was the recipient of CRN's 2014 Women of the Channel Award that recognizes the top female IT channel executives for their expertise, vision, and impact to the industry. With 30 years of combined expertise in business, entrepreneurship, product-based planning, leadership, and teaching, Mitchell is devoted to building quality education that is innovative and flexible and that prepares students for exciting careers in technology.